i didn't do much over spring break. shrug. i worked? and i was sick for a good half of it. so, it was nothing special.
today school starts back up, but i woke up late so i don't think i'll be attending anatomy. sigh. i'm gay. but i couldn't wake up, i didn't even hear my phone ring when brandi called me at like 7 a.m. -_-
i always get excited! like i'll magically feel better one day, or that things will magically get better. they never do. they just keep getting more gay making me want to be like.... man.
i did see adam while i was ill,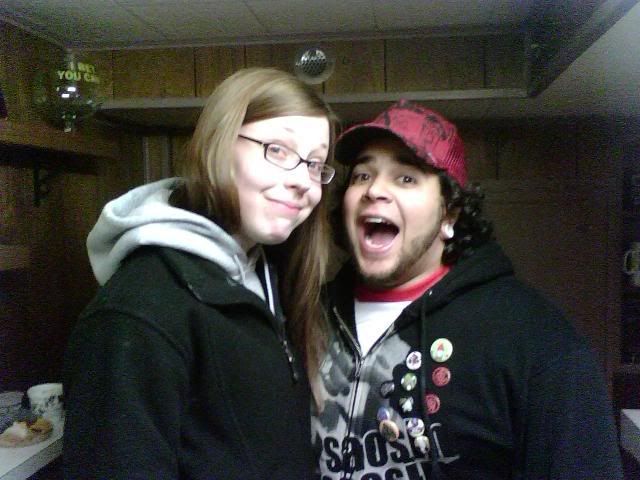 sry for the gay face, i was sick as fuck and they were like PICTURE PLZ. uhhh. but i miss this kid. seeing him made me think of so many good times. <3333
oh yeah and look how emo i used to be. LMFAO LMFAO. no wonder why no one likes me.
sigh. well. i'm off of my death bed finally. i'm still lacking in energy sometimes, but i guess that's normal after the flu tried to kill me and my baby lungs.